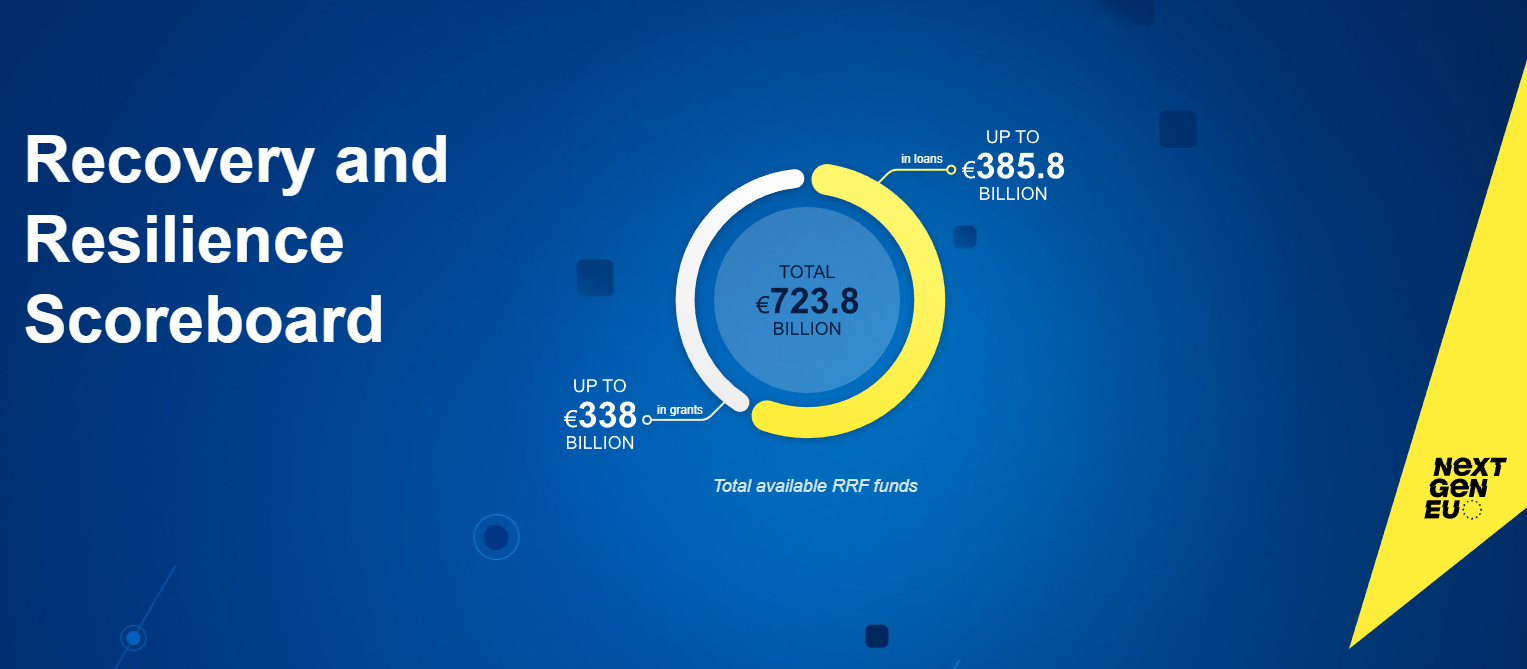 The Recovery and Resilience Scoreboard gives an overview of how the implementation of the Recovery and Resilience Facility (RRF) and the national recovery and resilience plans is progressing. The RRF entered into force in February 2021 to mitigate the economic and social impact of the Covid-19 pandemic. It is the cornerstone of NextGenerationEU, an unprecedented EU recovery instrument to help repair the immediate economic and social damage of the coronavirus pandemic, and will disburse up to € 723.8 billion (in current prices) in grants and loans to EU Member States.
Member States will use the funds provided by the RRF to implement ambitious reforms and investments to make their economies and societies more sustainable, resilient and prepared for the green and digital transitions. Explore the Scoreboard to discover the progress of your Member State or the EU as a whole.
To find out more about the RRF, please visit the dedicated website.
For more information about the Recovery and Resilience Scoreboard, please visit the dedicated website.