An electric aircraft is an aircraft powered by electricity, almost always via one or more electric motors which drive propellers. Electricity may be supplied by a variety of methods, the most common being batteries. The number of new types of electric aircrafts, including pilot and experimental projects grew steadily in the past. 
The status of the electric aircraft models is differing, most of them are only prototypes and not available in commercial production. There are also many demonstrations, project-based activities and some are under development for production. There is currently one type certified electric aircraft, the Pipistrel Velis Electro from Slovenia (In April 2022 the company was purchased by US company Textron), which is a trainer aircraft.  
Worldwide shipments of certified electric aircraft

|   | Q3 2020 | Q4 2020 | Q1 2021 | Q2 2021 | Q3 2021 | Q4 2021 | Q1 2022 | Q2 2022 | Q3 2022 |
| --- | --- | --- | --- | --- | --- | --- | --- | --- | --- |
| Pipistrel Velis Electro | 5 | 8 | 14 | 8 | 6 | 20 | 4 | 6 | 1 |
| Total | 5 | 8 | 14 | 8 | 6 | 20 | 4 | 6 | 1 |
Source: Gama Quarterly Shipments and Billings (1), (2), (3)
More than half of electric aircrafts has propeller shaft engines, some are motor gliders and there are other types in smaller quantities, such as rotorcrafts, ducted fans and personal air vehicles. If we look at the electrification type, there are mostly battery electric aircrafts developed, with some examples of solar and hybrid models. Considering the country of origin for the aircrafts, Germany, France and Slovenia are the most prominent countries in the European Union. There is also Switzerland in Europe with several experimental and pilot projects developed.  
A hydrogen-powered aircraft is an aeroplane that uses hydrogen fuel as a power source. Hydrogen can either be burned in a jet engine or another kind of internal combustion engine or can be used to power a fuel cell to generate electricity to power a propeller. Unlike most aircraft, which store fuel in the wings, hydrogen-powered aircraft are usually designed with the hydrogen fuel tanks inside the fuselage.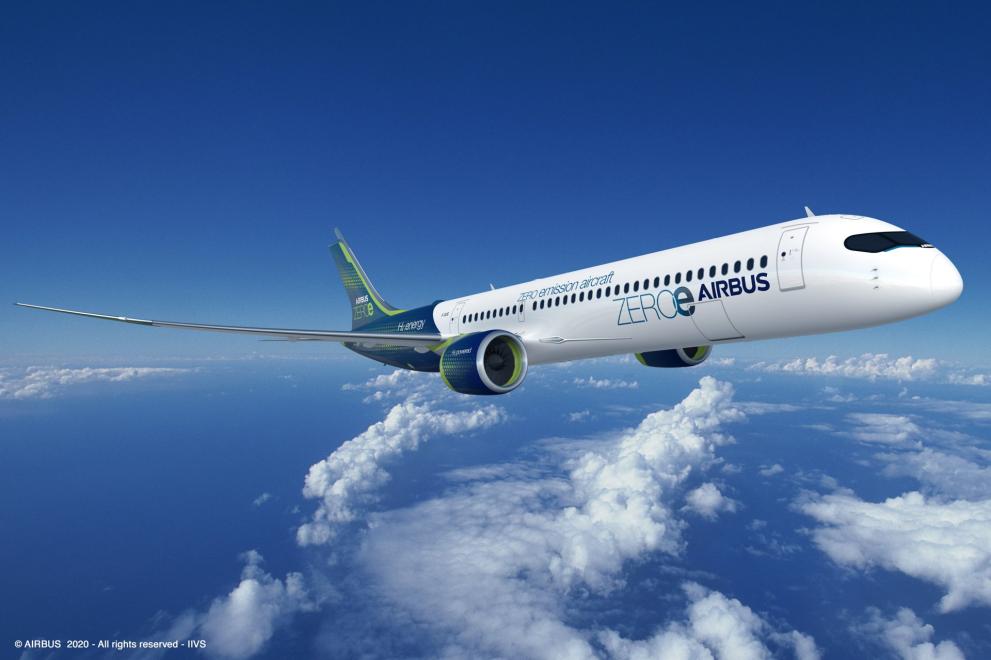 Turbofan
Two hybrid-hydrogen turbofan engines provide thrust. The liquid hydrogen storage and distribution system are located behind the rear pressure bulkhead.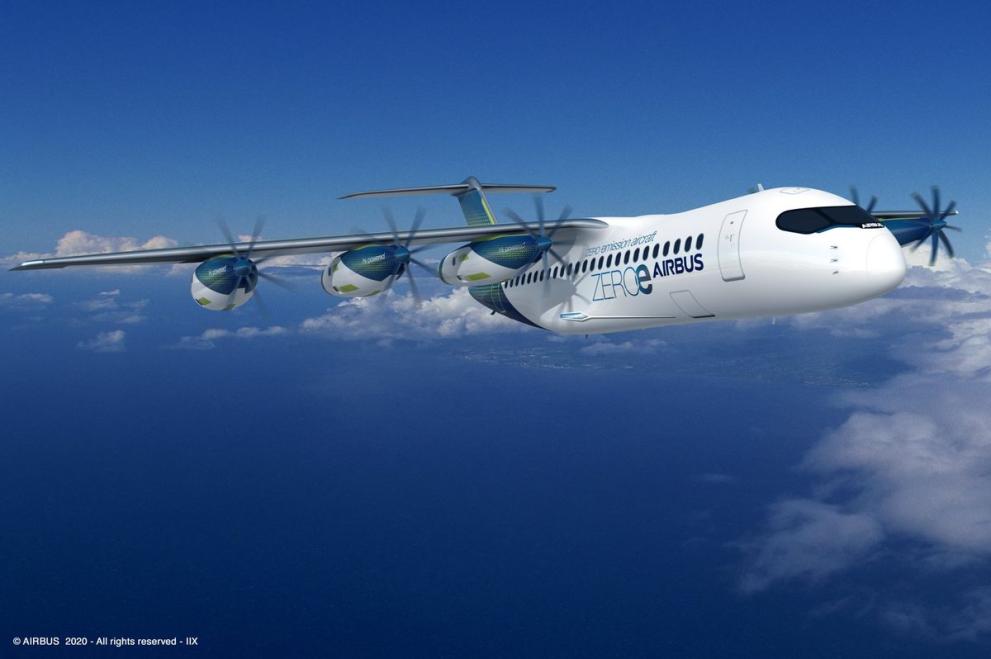 Turboprop
Two hybrid-hydrogen turboprop engines, which drive eight-bladed propellers, provide thrust. The liquid hydrogen storage and distribution system are located behind the rear pressure bulkhead.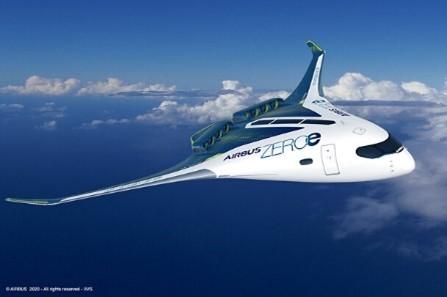 Blended-Wing Body (BWB)
The exceptionally wide interior opens multiple options for hydrogen storage and distribution. Here, the liquid hydrogen storage tanks are stored underneath the wings. Two hybrid-hydrogen turbofan engines provide thrust.
Zero Avia
ZeroAvia is a British/American aircraft developer specialised in hydrogen-electric aircraft. From 20 seat regional trips to over 100 seat long-distance flights, ZeroAvia enables scalable, sustainable aviation by replacing conventional engines with hydrogen-electric powertrains, so that their aim is to achieve zero-emission and lower noise. As a speciality they use green hydrogen to refuel the planes.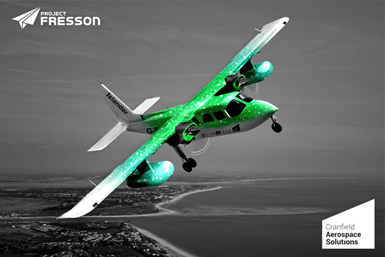 Project Fresson
A UK initiative to develop a retrofittable green propulsion system for the Britten-Noman BN-2 Islander has dramatically switched course, abandoning a previous drive towards hybrid-electric power in favour of hydrogen fuel cells. Hydrogen power should offer a significant operational cost saving against the current piston-engine options: Hutton estimates an annual saving of £150,000-£300,000 depending on usage and cost of hydrogen. Maintenance costs should also fall, in the region of 15% for the whole aircraft and up to 50% for the propulsion system alone.