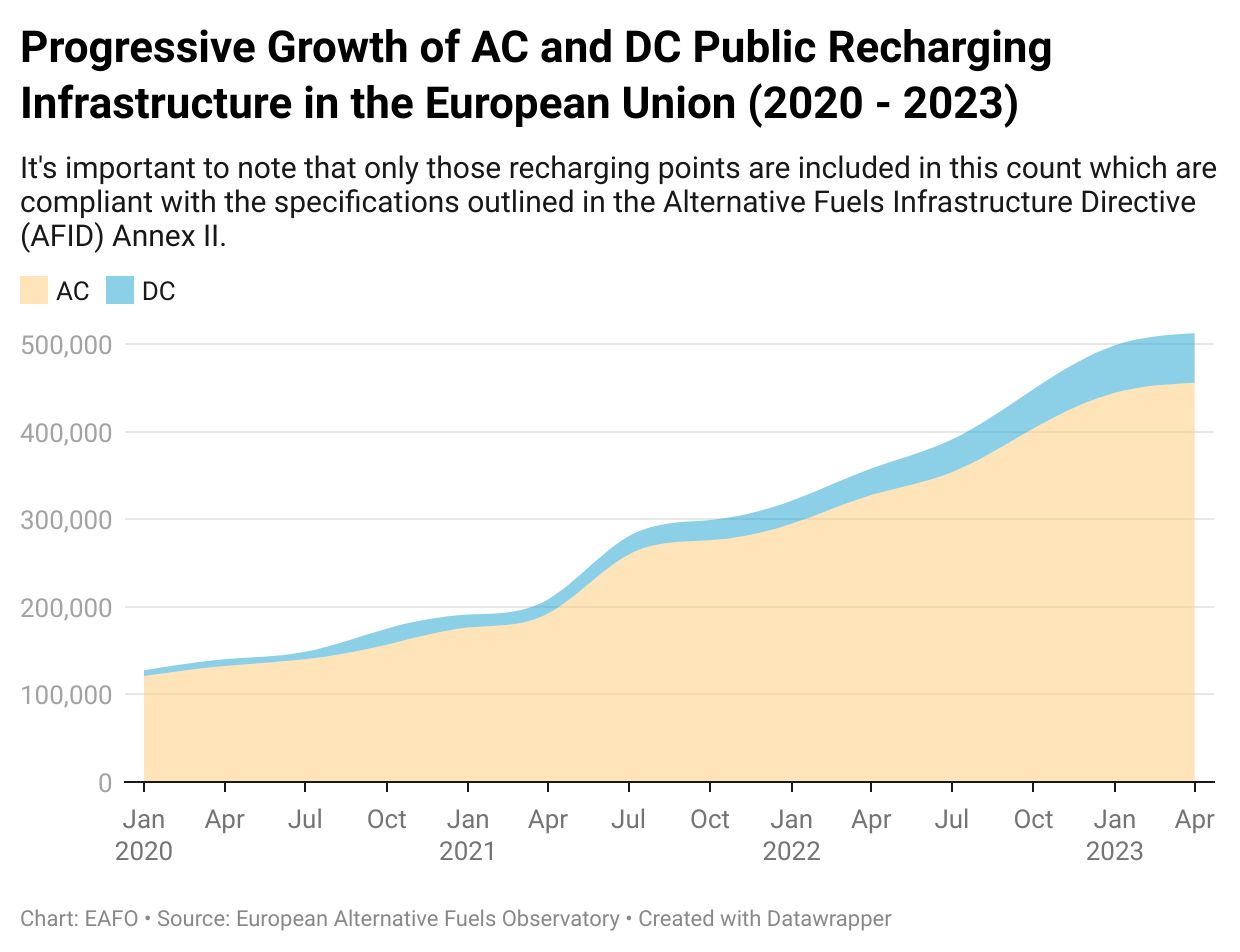 The European Alternative Fuels Observatory (EAFO) is thrilled to announce a significant milestone in the European Union's path to a more sustainable future. The EU now proudly hosts more than 500,000 public recharging points across its 27 member states.
This achievement is a testament to the EU's dedication to promoting a greener future through the continued support and implementation of alternative fuel technologies. It is an indicator of the progress being made towards our common sustainability goals.
Here is a closer look at the composition of our current charging infrastructure:
AC Charging Points: 455,902
DC Charging Points: 56,437
Guided by the Alternative Fuel Infrastructure Regulation (AFIR), the European Union remains committed to meeting the requirements of industry and public authorities. By doing so, it fosters the widespread adoption of battery electric vehicles (BEVs) and other alternative propulsion systems.
While we celebrate this important achievement, we remain steadfast in our commitment to:
Promote the use of all types of zero-emission vehicles,
Improve our infrastructure to facilitate the incorporation of different types of alternative fuels,
Collaborate closely with industry leaders and public authorities to drive innovation and efficiency in the field.
For more information, please visit our dedicated page on European alternative fuels infrastructure.